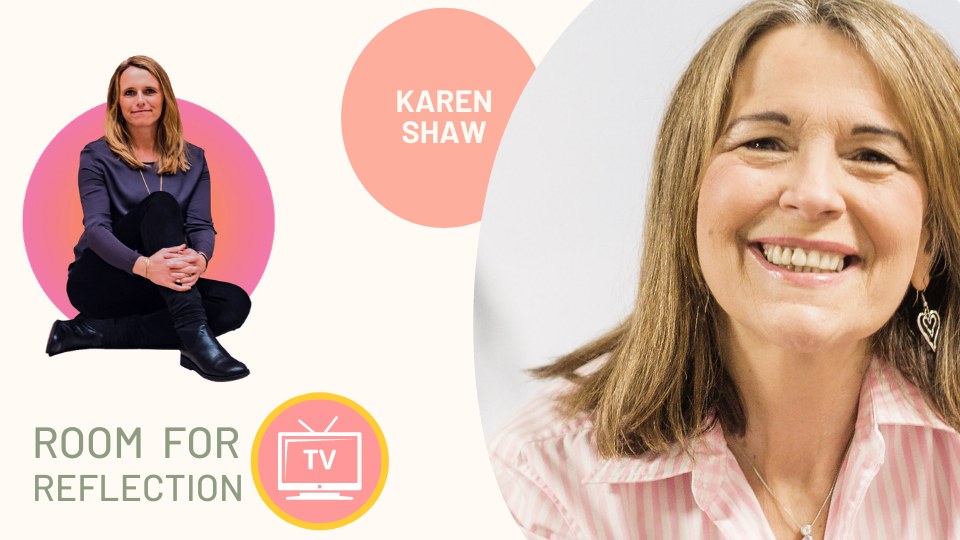 Gitte Winter Graugaard
International bestselling author and expert in peaceful bedtime routines
Gitte writes books for children filled with magical meditations that help them find peace in the evenings at bedtime and sleep better. She is passionate about teaching children to navigate from their hearts and understand their beautiful inner landscape. When we know our inner landscape, so much in life becomes much easier...
Conscious Parenting – how?
Are you searching for better ways of parenting? 
In this interview with Karen Shaw for Room for Reflection TV we discuss the concept of conscious parenting and how it makes us better parents. If you struggle in your way of parenting, tune in and learn better ways. 
Karen has been passionate about coaching parents since she discovered the skills, tools and techniques she learnt that helped change her relationship with her three sons for the better. Sons with disabilities, physical and psychological, complex medical conditions and labels. As a single parent since 2001 she has discovered many ways of creating a fulfilling, loving relationship with her children by putting together elements from Personal Development, NLP, Hypnotherapy, energy therapies, living a 'heart centred' life and incorporating Eastern philosophies and spiritual practices and has been working in this arena for over fourteen years working with thousands of people.
I have often been fortunate to share the stage with Karen, when we speak on public stages. Every time her messages really resonate with me. So I warmly welcome Karen to my TV show. Enjoy!
About Karen Shaw
Karen is a transformational life and parenting empowerment coach, an emotional rebalancing therapist, Energy Alignment Method Mentor and mother of three wonderful sons. She is the founder of Parenting Magic, a parenting method that enables parents to connect and communicate with their children in a conscious and confident way and author of the soon to be published book Parenting Magic: A New Approach to Behaviour & Communication. Take a look at https://parentingmagic.co.uk/ to learn more about Karen.
Buy Gitte's book
No more struggle at bedtime. Get the sleep book that helps thousands of kids to sleep every night the world over. Turn the last minutes of your child's day into a pure bliss. You can also find it on Amazon if you wish to buy both books.