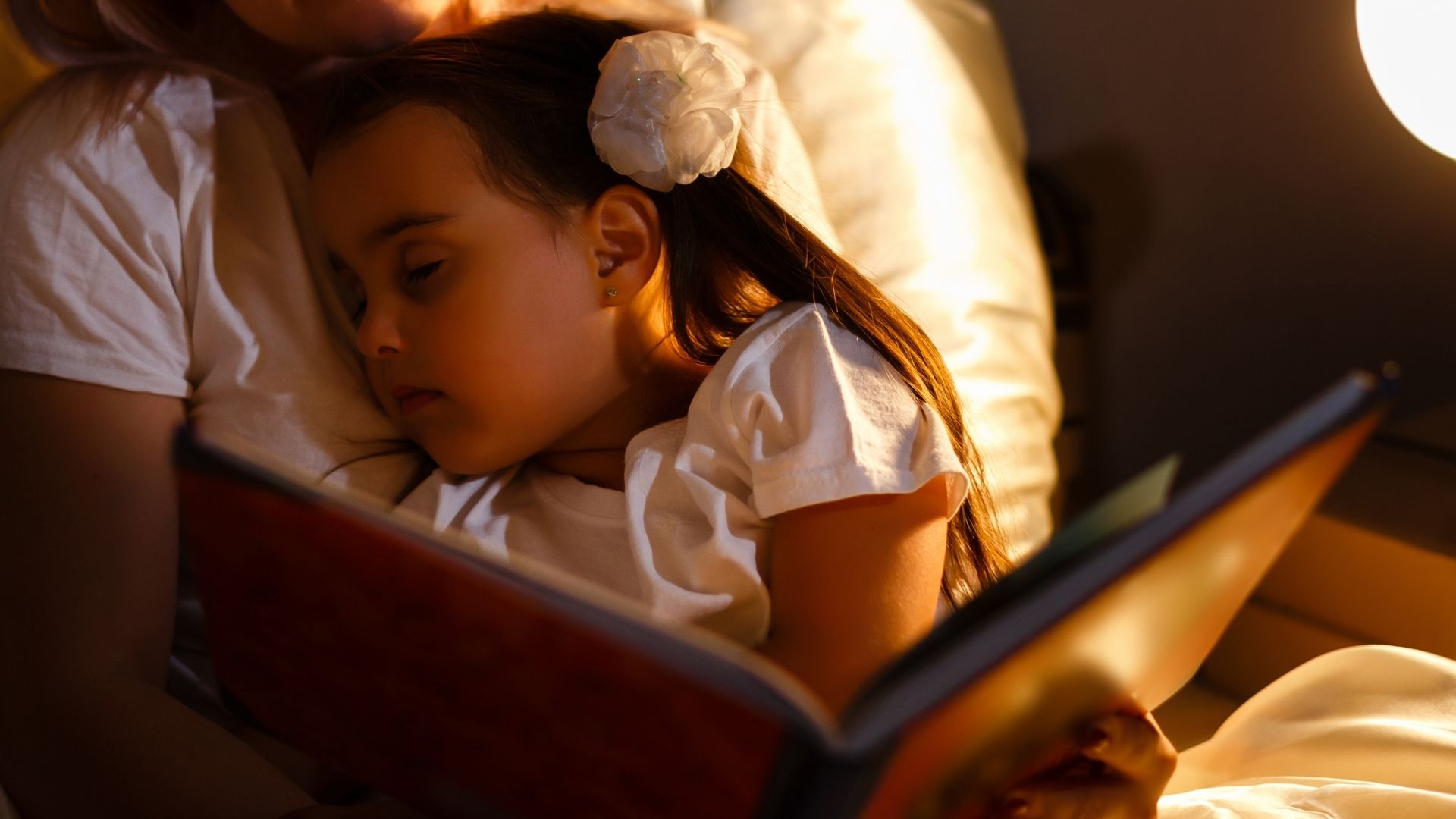 Gitte Winter Graugaard
International bestselling author and expert in peaceful bedtime routines
Gitte writes books for children filled with magical meditations that help them find peace in the evenings at bedtime and sleep better. She is passionate about teaching children to navigate from their hearts and understand their beautiful inner landscape. When we know our inner landscape, so much in life becomes much easier... 
Dream creation with child meditation
When I published The Children's Meditations In my Heart back in 2015, I got my hypothesis confirmed.
Teaching children to connect to their hearts at bedtime, makes it much easier for them to sleep. Today, the four heart meditations in the book help thousands of children in +20 countries sleep now in multiple languages.
A mountain range of love mountains
After a few years of presenting the book all over the world, I had met quite a few children, who had fallen in love with the book and had drawn their little love mountain and showed them to me.
It occurred to me that together, the kids, their parents and I were building a whole mountain range of love mountains. I loved that thought and began thinking about life in the valley beneath the love mountains spanding all the way from California across Europa to Asia and all the way to Australia and New Zealand. What would life be like in a valley so full of love? I named it "The Valley of Hearts and created a book series.
In the first book in the series you "Meet Chief Eaglefeather" your wise guide. He knows our inner valley so well and will teach us hos to find balance by the help of the four elements: Fire, water, earth and air. 
By cleansing our energy at bedtime with these elements, it becomes much easier to fall asleep, sleep more deeply and sleep for longer. Let your child wake up well rested and ready to seize
the day in full spirit. Learning to navigate our inner worlds early in life is such a gift.
Dream creation at bedtime
Enjoy this special moment of reading bedtime meditations to your child. It is amazing that you are able to introduce these magnificent tools to your child. Imagine that you are both seated in front of a giant dream loom.
The colours and energies of these meditations are the colourful threads you can use to weave the first part of your child's dreams as you embark on your adventure into The Valley of Hearts.
Together you weave the first rows that shape the beginning of your child's dreams, and will influence how the dream "meanders" during the night. Dreams affect the quality of your child's sleep and have great impact on how your child wakes up the next day. Weave with love. 

From research we know that the brain waves during meditation resemble the activity in the brain during REM sleep. By meditation before bedtime, we begin the mind cleansing work that sleep helps us to do.www.thevalleyofhearts.com

#kidsmeditate
Buy the book
Get the book that helps thousands of kids to sleep every night. Create that special connection that you will cherish forever.
The Valley of Hearts - new books series
Come with us to The Valley of Hearts and learn about the four elements from the wise Chief Eaglefeather. Two new books out.