Gitte Winter Graugaard
International bestselling author and expert in peaceful bedtime routines
Gitte writes books for children filled with magical meditations that help them find peace in the evenings at bedtime and sleep better. She is passionate about teaching children to navigate from their hearts and understand their beautiful inner landscape. When we know our inner landscape, so much in life becomes much easier... 
With love we can conquer anything
When life is hard on us or our children and we face great challenges, our love will become our shelter.
I often receive the most amazing stories about experiences with my heart meditation books for kids from parents all over the world. This beautiful comment about "The Children's Meditations In my Heart" really made an impression on me as the child is in hospital.
"When you read this book, it becomes purely about your life and your love for your children, in this particular moment in time. It's quite beautiful. It leaves you feeling stronger, more content and thankful for everything that you have. It highlights what's truly important: love.
I'm thankful that the book is available in hardcover because I take it with us on trips, especially to hospital visits. Sometimes Seth needs a cuddle, sometimes he needs his blanky. Other times he likes to hear my voice, so I read and sing to him. Mostly, I take it with me for my own benefit, because I enjoy reading it and the way it makes me feel afterwards.
It's a nice reminder that with love, you can conquer anything."
Love wins
This review by FairLeigh meant a lot to me. I love that my books help all children to sleep, thrive and fill their hearts with love. That in itself is so important. And then every now and then the book also helps children who struggle in life, like this little boy.
The reason why this book can help children with all kinds of challenges is that one thing they often have in common is some sort of stress, worrying, racing thoughts, fear, overstimulation that keep them awake at bedtime. The book gives the child a break and a chance to just feel loved, calm and safe. And then it becomes much easier to fall asleep.
Thank you for sharing your stories with me. Go to www.inmyheart.eu to find the book.
In my heart
Get the book that helps thousands of kids to sleep every night. Create that special connection that you will cherish forever.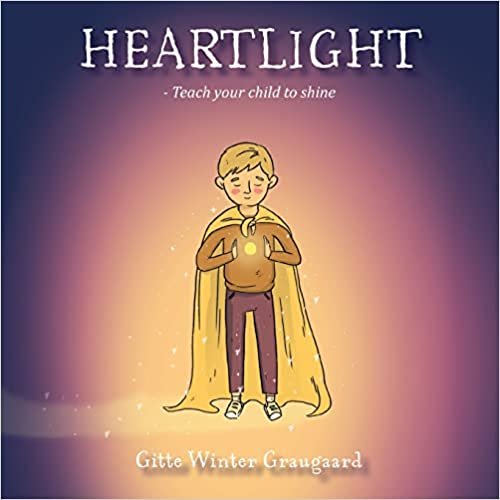 Heartlight
Teach your child to shine from within. Turn up your heartlight.
Sleep Course
Would you like to help your child to sleep in a peaceful loving way? So many children have trouble falling asleep. Bestselling author Gitte Winter Graugaard from Denmark is helping thousands of children to sleep all over the world. Come join us.
Get the latest news
Be among the first to receive news from my blog, about my books, lectures, events and other great deals for you and your family.