Gitte Winter Graugaard
International bestselling author and expert in peaceful bedtime routines
Gitte writes books for children filled with magical meditations that help them find peace in the evenings at bedtime and sleep better. She is passionate about teaching children to navigate from their hearts and understand their beautiful inner landscape. When we know our inner landscape, so much in life becomes much easier... 
The magical parenting trick
Take better care of yourself – step 2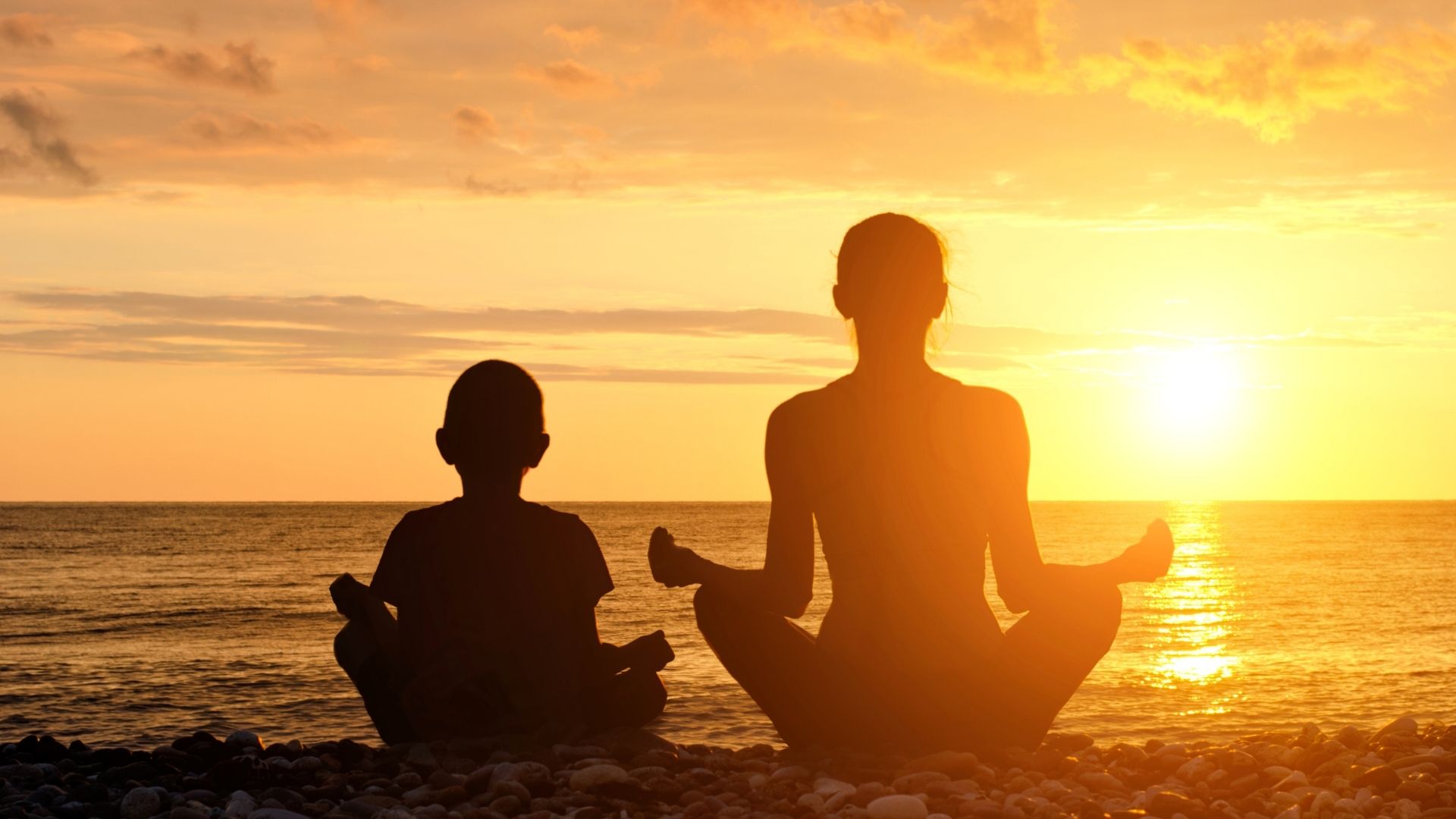 Did you already read about the forst step in my three step bedtime magical routine? If not jump to the first blog in the series here to get started.
In the previous blog "Three steps to a magical bedtime" I gave you the first of three steps to a better bedtime routine. It is time to dig into step number two.
Step number 2: Find your energy switch
Once you become more aware of your energy and what you radiate at bedtime, the next step is to find your inner energy switch and practice how to turn it up and down. Mindfulness is a very efficient tool that can make a HUGE difference.
Mindfulness teaches us to observe ourselves with an open and non-judgmental mind. You learn to be aware of where your focus is, and whether your focus is good for you. For instance, if your attention is on a thought that the upcoming bedtime will become a hell, you can stop and realize that you have this focus.
Begin by breathing deep into your lower lungs. Observe your breath. Create a moment of peace. Meditation can help you in so many ways. Once you realize this focus you can shift your attention to a desire to help your child to a good end to the day.
Mindfulness to Heartfulness
Heartfulness is the next step. When mindfulness helps you breathe and calm down and create some peace in your mind. Take a minute to reflect before you read on. What is heartfulness to you? What does it mean to you to have brain – heart coherence? How does it feel inside of you when you feel full of love? How do you switch into that energy? How often do you feel that way? Can you switch from anger (brain / ego created) to love (heart / soul created)?
It is important that your switch is filled with self-love. Instead of beating yourself up because of your thoughts and feelings, try to be good to yourself so that you can make it a lovely bedtime for both you and your child. Feel your love and oay attention to it. How does it feel in your body when you have a connection to your heart, and how does it feel when you are disconnected. I speak much more about heart connection in my sleep program (see below)  and in my TEDX talk. 
Practice practice practice
Pay attention to where your attention is directed. This may seem simple – in fact it is. The hard part is your daily practice and remembering it when drama kicks in. We shouldn't join our kids' drama. We should breathe through it and be their calm lighthouse to seek to in the midst of their rocky waters.
Ready for step three? Read on in the next blog.
Just want the book and the course: go ahead look below.
In my heart
Get the book that helps thousands of kids to sleep every night. Create that special connection that you will cherish forever.
Sleep Course
Would you like to help your child to sleep in a peaceful loving way? So many children have trouble falling asleep. Bestselling author Gitte Winter Graugaard from Denmark is helping thousands of children to sleep all over the world. Come join us.
Get the latest news
Be among the first to receive news from my blog, about my books, lectures, events and other great deals for you and your family.